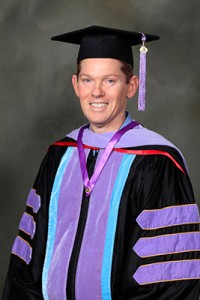 San Francisco, June 20th, 2015 — The Academy of General Dentistry (AGD) is pleased to announce that Scott Baumann, DDS, MAGD, of Grinnell, Iowa, received the association's Mastership Award during the AGD 2015 annual meeting, which took place June 18 to 21 in San Francisco.
The Mastership Award is the AGD's highest honor and one of the most respected designations within the profession. To earn this award, Dr. Baumann completed 1,100 hours of dental continuing education.
As a Mastership Award recipient, Dr. Baumann joins more than 2,200 active AGD Masters who have gone above and beyond the basic requirements to care for their patients' oral health.
"This award requires an extraordinary amount of time and effort," says AGD Immediate Past President W. Carter Brown, DMD, FAGD. "Dr. Baumann should be commended for his unflagging commitment to continuing education, which allows him to provide the best possible dental care and oral health education to his patients."
Dr. Baumann graduated from the University of Minnesota Dental School in 1996 and currently practices dentistry with Dr. Julie Hendricks at Dental Associates in Grinnell. He and his wife, Delphina, have three children, Joel, Ian and Chloe.
About the Academy of General Dentistry
The Academy of General Dentistry (AGD) is a professional association of 39,000 general dentists dedicated to providing quality dental care and oral health education to the public. AGD members stay up-to-date in their profession through a commitment to continuing education. Founded in 1952, the AGD is the second largest dental association in the United States, and it is the only association that exclusively serves the needs and represents the interests of general dentists. A general dentist is the primary care provider for patients of all ages and is responsible for the diagnosis, treatment, management, and overall coordination of services related to patients' oral health needs.
For more information about the AGD, visit www.agd.org.